MACRAO was informed of the passing of three long-time volunteers who gave many years of service to the association:
Susan Cushnier died on March 21, 2022. Susan retired from the University of Michigan - Dearborn in 2017, finishing her career as Director of the SOAR (Support, Opportunities, Advocacy, and Resources for Nontraditional Students) Program.
Dugald "Scotty" McMillan died on December 13, 2021, at the age of 78. He was the registrar at Michigan State University in the 1970s through the 1990s, and was president of MACRAO in 1988-89.
Vickie Scavone died on January 10, 2022, at the age of 63. She worked at Walsh College for many years and was involved with MACRAO on the Executive Board, on several committees, and as a presenter at conferences.
We remember them fondly and thank them one last time for their devotion to MACRAO. Please keep their friends and family in your thoughts.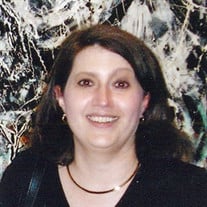 Share this post: